Video Insatallation/2015/8min
Material - 2 Projectors, Speaker
2015
"Art and City in Yokohama and Taipei"
at BankArt NYK, Yokohama, Japan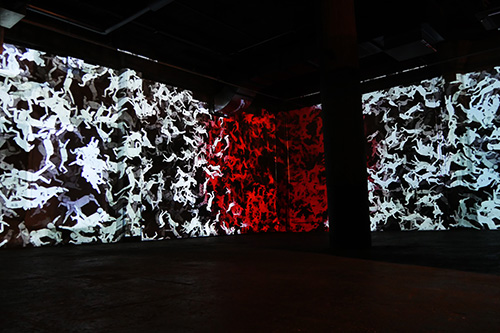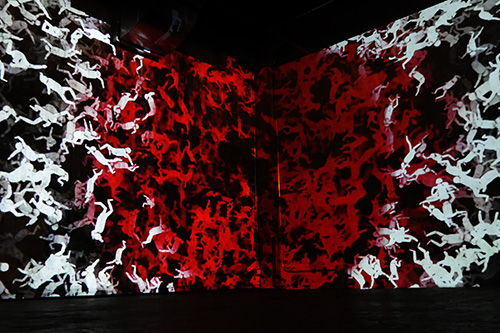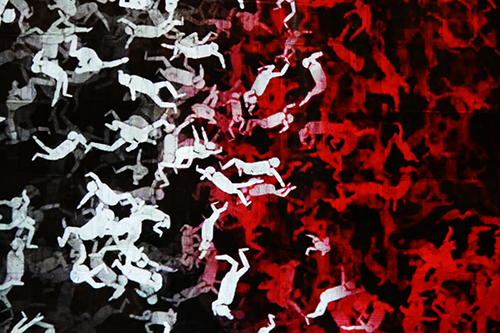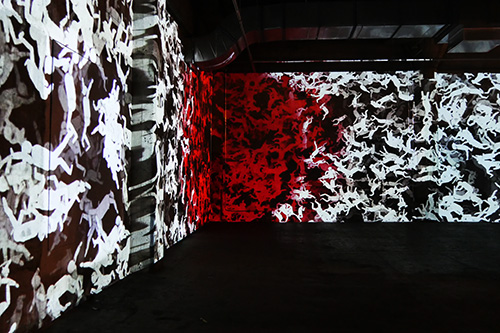 This is a work that was exhibited at the 10th anniversary exhibition of international cultural exchange between Yokohama City and Taipei City. As Nibroll, I stayed in Taipei Art Village for 3 months with the first artist dispatch in 2005 and produced and announced works.

Ten years have passed since then, I think that Japan's position in Asia has not changed. Historically, Japan has committed a great mistake in Asia and the majority of its sins are still not being paid at present. Rather it may be said that Japan is heading for the direction opposite to that atonement. Of course it will not change something in just 10 years.

The title "Hinomaru" imagines the national flag of Japan. This work draws the current situation of Japan. I will point out what we need to think about the future.